Friday, December 07, 2007
Today in History - December 7th, 1941
Remembering Pearl Harbor
Labels: today in history
Posted by Nicole Bianchi at 10:47 PM |

Musings on Christianity and the Culture
Search Inkwell Musings
Loading
Psalm 45:1
My heart is stirred by a noble theme as I recite my verses for the king; my tongue is the pen of a skillful writer.
About
This is life seen through the eyes of a writer. A blog that critically examines literature, music, and film. NB, initials which coincidently coinside with the Latin words "nota bene" (mark well), belong to the blog poster, a bibliophile who likes to haunt libraries and book stores, talk about all things bookish, and ramble at any length on things regarding literature. Many of the articles posted here were written as essays for high school and college.



[View my complete profile]



Most Recent Posts
Subscribe by Email
Follow on Facebook
Google Friend Connect
Subscribe to the Inkwell Musings RSS Feed!
Fellow Bloggers
Currently Reading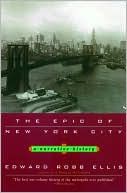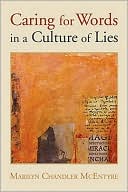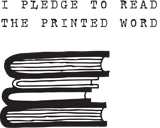 Quotes
Those who decide to use leisure as a means of mental development, who love good music, good books, good pictures, good plays, good company, good conversation - what are they? They are the happiest people in the world.
- William L. Phelps

You can never get a cup of tea large enough or a book long enough to suit me.
- C. S. Lewis

Well—when I write my book, and tell the tale of my adventures—all these little stars that shake out of my cloak—I must save those to use for asterisks!
- Cyrano de Bergerac

I know what I should love to do - to build a study; to write, and to think of nothing else. I want to bury myself in a den of books. I want to saturate myself with the elements of which they are made, and breathe their atmosphere until I am of it. Not a bookworm, being which is to give off no utterances; but a man in the world of writing - one with a pen that shall stop men to listen to it, whether they wish to or not.
- Lew Wallace



Twitter Updates - Mini Blog
Content Policy
All content is Copyright © 2005-2010 inkwellmusings.blogspot.com. The information on this page may not be reproduced, republished or mirrored on another webpage or website without written permission by the author. This

blog

is licensed under a Creative Commons Attribution-No Derivative Works 3.0 United States License.


Posting Policy
Commenters must identify their comments with their real names. Anonymous posts will be deleted. Thank you!


Archives
Vita omnium spiritualium hominum sine libris nihil est.